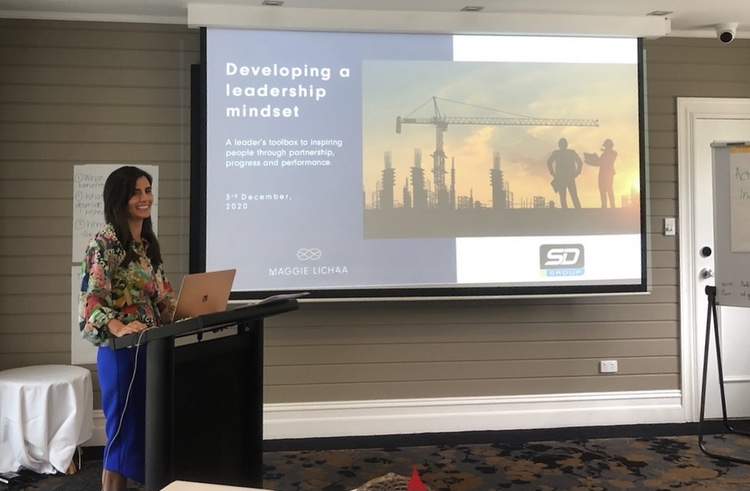 Workplace mental health & wellbeing
As an Executive Coach with extensive experience in leadership and large-scale transformation across various industries, I deliver more than just consultancy to the organisations I partner with. I help optimise their key business drivers through customised plans that propel three fundamental P's: People, Potential and Performance. Having garnered years of leadership experience and expertise in personal injury insurance (or what I like to call human behaviour insurance!), healthcare and PhD research; I have a sharp focus on connecting the realms of personal and professional development to deliver measurable outcomes, specialising in:
Executive and leadership coaching
Keynote speaking, education and training; specialising in mental health, mindset, wellbeing and resilience.
Mental health and wellbeing strategy consultancy, development and execution.
Having a coach like Maggie in my corner has been absolutely invaluable and my life has really changed since I started on my coaching journey. Maggie helped me dig deep into my thoughts and experience a mindset shift I hadn't considered. I was able to have realisations that I would not have been able to, otherwise. I was able to 'get out of my own head' and really evaluate my values and priorities at such a crucial time in my life, thanks to Maggie's guidance. Maggie's principles and philosophies are both inspiring and practical. Maggie is so relatable, she has a direct but respectful approach and the conversation always flows so beautifully. Maggie provoked inner most thoughts of my mind and heart and helped me to find my own definitions of success and balance - something I had been trying to do for years. As a mum of 3 children with a business to run, it's difficult to focus and prioritise on a daily basis. It's so easy to get caught up in the busyness of it all. Everyone knows it's important to stop and do this, but of course, life gets in the way. Having a coach like Maggie in my corner has allowed me to stop and reassess, to make massive changes in my personal life and in my business, to make sure I stay true to my priorities and values. So thankful to have Maggie!